New Magic Behind the Mask
Aug 12, 2014 09:58AM ● By Dia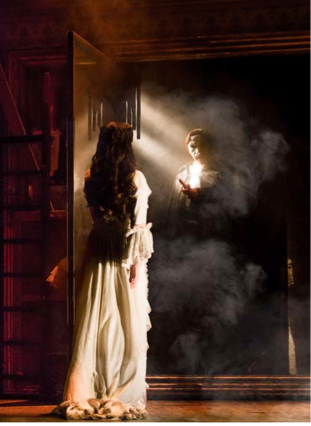 Hot off the heels of its sold-out UK tour, Cameron MacKintosh's newest production of Andrew Lloyd Webber's Phantom of the Opera is now taking North America by storm. With more than 45 years of production experience, MacKintosh has been producing musicals longer than anyone else in history. See the legend's work hit the stage in the show critics are calling "bigger and better than ever before," starting August 6-24, at the AT&T Performing Art's Winspear Opera House, the fifth stop on a 17-month-long tour.
You may think you've seen all this haunting production has to offer. But MacKintosh is ready to prove you wrong. Hailed as "stunning, intense and spectacular" by the UK's Sunday Express, this spectacular reinvention captures all the magic of the original — while dazzling audiences with an award-winning cast and orchestra of 52, making it one of the largest productions now on tour. Expect hum-along favorites like "Music of the Night, "All I Ask of You" and "Masquerade," paired with edgy special effects, brilliant scenic designs, new choreography, original costume design and much more.
And don't fear a revise of the moody thematic approach that has made Phantom of the Opera famous. Today's production offers just as dark an approach by essentially mirroring the script and score of its predecessor, while taking advantage of modern technology and staging possibilities. From impressive pyrotechnics to a falling chandelier that brings audience members into the scene itself, the only thing you'll regret is that you didn't sit a few rows closer to the action. 
For tickets and showtime click here.