Handling Heat-Related Illness
Aug 19, 2014 09:39AM ● By Dia
Sponsored Article

By Dr. Josh Prickett, Medical Director of E-Care Emergency Center, North Tarrant Location
As summer continues, Southlake residents can appreciate the relatively mild weather seen so far. Working and playing outdoors in temperatures under triple digits for a change may lead to taking safety for granted in the heat. Even in 90-degree temperatures, you may be at risk for heat exhaustion, heat stroke or heat rash.
In particular, the heat can impact our Southlake kids as they return to school on August 25, as well as going to pre-season athletic workouts. Adults working outdoors should also be cautious in the heat. Some individuals are at higher risk for heat-related illness, so extra attention should be given to:
·       Infants and young children
·       People aged 65 or older
·       Those with mental health conditions
·       Adults with health problems, particularly heart disease or high blood pressure
·       Patients taking certain medications such as antihistamines, beta blockers, benzodiazepines, diuretics, laxatives, tricyclic antidepressants, and others. (Ask your doctor for specific medications that make you susceptible to heat-related illness.)
How the Heat Affects You
There are many ways your health can be impacted by excessive heat. Heat exhaustion develops when the body overheats, whether from exercise or hot weather, causing symptoms such as weakness, dizziness, headache, fast heartbeat or dehydration. If not prevented, exertion in the heat can raise body temperature to damaging levels as high as 106F degrees.
If not treated, heat exhaustion can worsen into heatstroke. Heatstroke may begin with confusion and fever, advancing to coma and even death. If you exhibit the signs of heat exhaustion or heatstroke, visit your local emergency care clinic as soon as possible for diagnosis and treatment.
Adults, infants and children also can suffer from skin irritation known as heat rash. Heat rash may be caused by blocked sweat glands, wearing heavy/tight clothing, or by an infection, but hot weather is certainly a common denominator. Any heat rash that continues for more than three days, or seems to worsen, should be seen by a doctor. Heat rash may also be caused by infection. Also consult a doctor if your itchiness is severe or if the rash area swells or oozes.
Summer Safety Tips
Temperatures are expected to rise to more typical Texas summer levels during August and September. Keep an eye on local weather reports for the heat index, which can alert you to dangers of excessive heat in the coming weeks. Even heat that's less than "excessive" can lead to heat-related illness if you fail to take precautions.
·       Stay indoors in an air-conditioned place. If you don't have air conditioning at home, visit public places that do -- malls, libraries, restaurants or retail stores.
·       If you must be outdoors, take frequent breaks to cool off.
·       Wear lightweight, light-colored, loose clothes.
·       Do not leave anyone, including pets, in a closed, parked vehicle in the heat.
·       Drink cool liquids without high sugar content and without alcohol. Don't wait until you feel thirsty to drink. Extremely cold drinks, however, may trigger cramps.
·       Circulate air with fans and use cool compresses to keep skin dry and reduce sweating. Note: fans alone will not prevent heat-related illnesses.
If you or a loved one has suffered from a heat-related illness, be sure to take extra precautions even after you've recovered. According to the American Academy of Family Physicians, heat exhaustion or heatstroke may make people more vulnerable to the heat as much as a week later. Your doctor can tell you when it is safe to return to your normal activities.
By following precautions, watching the weather, and relying on help from Southlake doctors such as the urgent and emergency care team at E-Care, your family can enjoy optimal health for the rest of the summer and beyond! Contact E-Care by convenient online check-in or call the North Tarrant location at (817) 281-7277.
If you need care for sunburn, skin abnormalities or other problems, visit E-Care Emergency Centers for emergency or urgent care. Check in online or call 817-281-7277 in the Southlake area of North Tarrant County.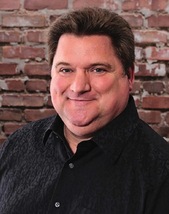 Josh Prickett, MD, is currently medical director for North Tarrant location of E-Care Emergency Center in North Richland Hills. Dr. Prickett graduated from the University of Oklahoma Medical School and has been practicing emergency care in Oklahoma, Minnesota and Texas since 1989.  He has been married to his wife Carin for 29 years. They have a son Jonathan, a daughter Whitney, and a son-in-law John. Dr. Prickett and his family are active at Gateway Church in Southlake and love being a part of the Southlake community.