Hold on to Summer
Aug 19, 2014 02:36PM ● By Dia
Travaasa Experiential Resort — Austin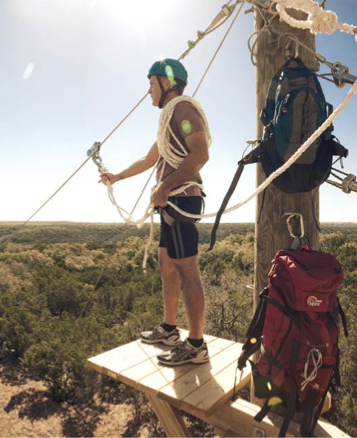 "Mid- to late August is a great time to experience Travaasa," says Ashley Cothran, PR manager. "The summer heat has started to ease up and so much is happening on the farm. It's a great time to visit and guests should have no trouble making reservations."
You can experience meditation, learn new skills through culinary demonstrations, and have enjoyable moments with loved ones. Go back to the office and share a story of conquering the high-ropes challenge course! Whether it's archery, geocaching, horseback riding or even the mechanical bull fitness class, there is something in the daily program for everyone.
With a prime location in Hill Country, Travaasa utilizes its surroundings and organic practices with their 3.25 acre farm, which boasts a large variety of vegetables, fruits, flowers, culinary and medicinal herbs, and of course, Texas pecans. All of the produce is used throughout the resort to create a new farm-to-table experience. Guests are encouraged to walk the land and enjoy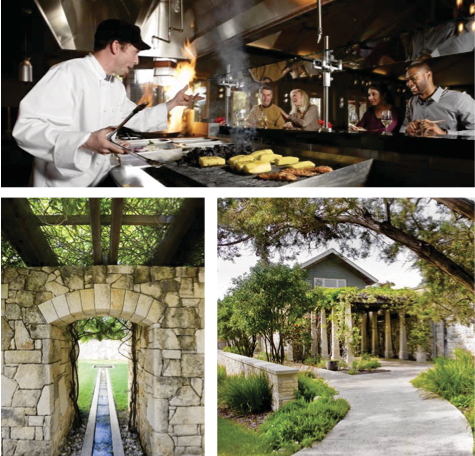 nature's beauty or participate in growing classes in the garden. "You see the farm, meet Kim, the farm's manager, learn about the operations, the ingredients and how it translates into everything on the menu at the resort," Cothran passionately explains, the farm being her favorite amenity.
After an exciting day of adventures, take advantage of the relaxation packages, such as the What 'Ales' You — a strong favorite of men. "It includes an Energetic Edge massage, Peppermint Zenergy Foot Care treatment and ends with organic Texas ale," describes Cothran. "The experience was originally designed for men, but women have been known to book it as well!" For rejuvenation, the Energy Balancing & Healing session will help realign and bring tranquility to physical and spiritual planes — sessions at an hour or two hours allow optimal time to explore the rest of Travaasa's great experiences. 
Previous Page