Let Rock Rule
Aug 20, 2014 09:55AM ● By Dia
Photo by Ross Halfin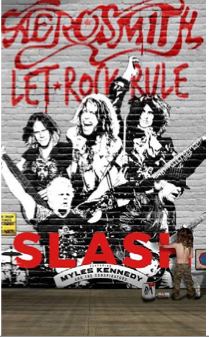 Some argue they're America's greatest rock 'n' roll band. Others claim they're the best-selling American rock band of all time. But no matter how you define rock — or the best of the best — there's no doubt that Aerosmith is legendary. Recognized as easily by teenagers as baby boomers, the Boston natives who joined forc- es in the early 1970s are one of the rare breeds in the industry that have not only maintained their original style, but also con- tinued to thrive while doing so. As an ode to their rock 'n' roll allegiance, Aerosmith is taking this summer by storm, teaming up with Slash in a concert event that is sure to raise more than a few lighters.
In case you need a reminder of what Aerosmith's been doing 
over the past four decades, let's take a trip down memory lane. In 2001, the band was inducted into the pres- tigious Rock and Rock Hall of Fame alongside music leg- ends including Michael Jackson and Queen. They've topped the charts with 21 Top 40 Hits and won four Grammy Awards and six American Music Awards. And let's not for- get the songwriting skills that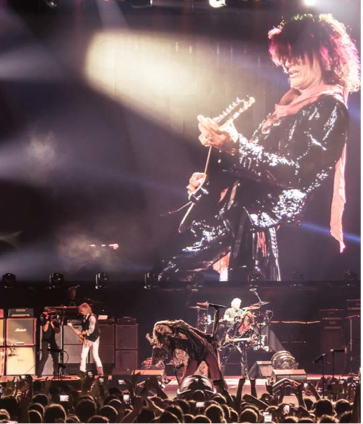 produced songs like "Dream On," "Walk This Way" and "Crazy" — which Steven Tyler and Joe Perry were each celebrated for as inductees in the Songwriters Hall of Fame last year. Release your inner groupie, and sing along with the voice that made them famous, as they stop by the AAC on August 22 for their Let Rock Rule tour. For more information, visit SouthlakeStyle.com.