Protecting the Tradition, Dragon Style
Aug 28, 2014 10:01AM ● By Dia
For the players at Southlake Carroll High School, the long-awaited football season starts in the summer camps, in the weight rooms, and on the chalkboards. But for most of Dragon Nation, it starts this Friday night at the first official tailgate of the season, where Dragon faithful will prepare to cheer on our boys as they take on in-state rival Austin Westlake.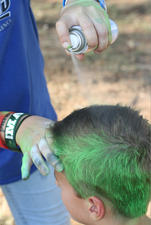 Football is back in Southlake, and we're all about Protecting the Tradition. And in true Texas style, our pre-game tailgates come with a few traditions of their own. Fans get decked out in Dragon green from head to toe, arriving hours (or days) before kickoff to grill and chill with family and friends. The wings and burgers are hot, the drinks are cold, and the atmosphere feels a bit more like a pro game than an ordinary high school contest.
At tomorrow's game, Ozarka 100% Natural Spring Water will hand out 10,000 free rally towels to Southlake fans big and small. As the official spring water of Dragon Stadium and the Southlake Carroll High football program – sourced from a spring only 100 miles away - Ozarka is proud to support this legendary team and its fans.
As the Dragons set out for yet another 5A State Championship run in 2014, Ozarka wants to know how Dragons fans and families celebrate their Texas Traditions. Do you love to grill with the family before kickoff? Are you a die-hard part of the Crew? Do you wear green on game day? Let us know!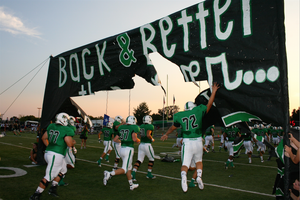 By sharing your #TexasTradition with us, you could be highlighted in an upcoming feature on Southlake Style! Visit https://twitter.com/OzarkaSpringWtr or tweet to @OzarkaSpringWtr to find out more and tell us about your #TexasTradition.
So grab your rally towel on Friday night, stay hydrated, and get ready to help Protect the Tradition.
Looking for more Southlake Sports? Sign up for our 2x Weekly Dragon Pride Football Fan Blasts!