Renaissance Man
Sep 05, 2014 10:05AM ● By Dia
It Takes a Village
To put his philosophical 180 into perspective, two years ago Jeff was master planning more than 4,000 lots a year, but he gave it all up. Honestly, Jeff didn't know where this new path would take him. He just knew that where he was currently headed was not going to benefit society, and that was his ultimate goal. "Most of my career was based on doing master-planned communities," Jeff explains. "I developed thousands of single family home sites, condos, industrial parks, retail restaurants —almost anything you can think of."
It wasn't until — by a "fluke" — he met the Croatian Ambassador to the United States and was asked to visit the country, that his new journey began. He ended up becoming the owner of a resort portfolio in a small island town of Croatia called Supetar. According to Jeff, during that time resorts came with a portfolio – 10 percent of this and that – and this resort in Supetar came with various parts of a village.
During his initial stay in Croatia, Jeff heard first hand the story of a young man from the village who had obtained his law degree from outside Croatia, only to return to the village —and not necessarily to practice law. Fascinated, Jeff went on to have similar dialogues with many other people in the village. "I consistently asked young people why they don't leave this little island or village. Why do they stay in the village? Why do they not go to Paris or wherever? I realized what a village really was, so I set off on this journey," Jeff says.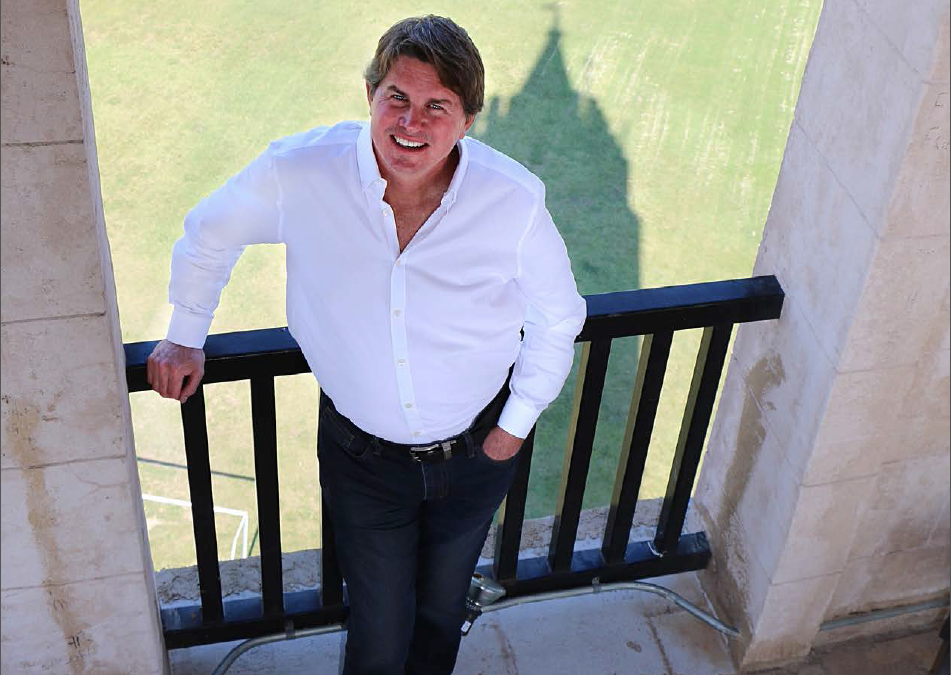 Over the next two years, Jeff spent a lot of time in Croatia studying what the word village really meant. He wasn't out to learn the architecture or aesthetics of the village. What he wanted was to learn about the people and how they interacted with each other and their surroundings.
 "I started taking more pictures and asking more questions, more about the village," Jeff says. "I was constantly thinking about the village and how it evolves over time, how people are dependent on each other. I was passionate trying to figure it out," Jeff remembers. Thinking it was a unique scenario, Jeff traveled to other villages along the coast and then to Italy. He was studying why people did what they did within the village. He realized everything they did was based on their way of life, not tourism.
"I shut down everything in the United States," Jeff says. "I started selling all my assets. I was onto something that was much bigger than I was. And I thought, Over all these years I've done all these things wrong, and I decided I wanted to figure out how to build a village."
What he wants you to understand is that he didn't give up being a traditional developer to pursue a more lucrative journey. It was a more fulfilling journey based on pursuing a better way to develop real estate, such as his village in McKinney and soon to- be Westlake, that Jeff was after.
He picked a piece of property and spent two years trying to get zoning approval, because a village really has no zoning, meaning it doesn't fit into any one zoning category. A village evolves based on the needs of the people and it grows. This property became Adriatica. Next came the call for Entrada in 2012, and now two years later I am sitting with Jeff in Adriatica's Bell Tower having this conversation.
A Passion for Conviction
Meeting the needs of the people is not necessarily the direction real estate is headed, Jeff explains. It is up to the developer to make sure needs are met, and this is not a current practice among his breed. "It's very hard and it takes time, and the developer has to be the leader," Jeff says. "We've come to a point where developers aren't leaders. They have to have a place they are going, a vision of what it's supposed to be. And that vision should be to meet the needs of the existing people."
Perhaps Jeff's leadership qualities are a derivative of what he has learned over the years from fellow businessmen. Although he had a hard time pinning down all the influential people in his life whom he considers mentors, he mentioned one he didn't know personally – Walt Disney – and others he did have a chance to work with. Jeff describes these individuals as "living by their convictions, no matter the cost."
Fellow developer Chas Fitzgerald worked with Jeff on the Lakes of Legacy development in Frisco in the late '90s. According to Jeff, Fitzgerald taught him a lot about history and the reason certain things are done wrong in master planning, and how it should be done right.
Successful businessman Nathan Sheets gave up his life and business to pursue helping the world know Jesus through I A Second, says Jeff. His philosophy is to be real with the struggles. Sheets took him around the world to at least 50 countries to see how they could help with those struggles.
Jeff's personal goals go hand in hand with his professionalones these days. To him, the real estate development process is much more than planning and building. He wants to gain from the experience of creating these villages. "I need to do a better job to learn how to be a great servant," Jeff says. "That is my goal. Being a servant right now would be me building villages."