Local Financial Advisor Earns CDFA Designation
Feb 07, 2013 12:03PM ● By tina
Travis Federick can help determine financial needs and outcomes for couples after divorce
Submitted by Travis Federick, CRPC, CDFA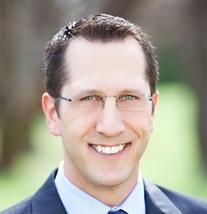 Travis Federick, a financial advisor with Ameriprise Financial in Southlake, has achieved the professional certification of CDFA through The Institute for Divorce Financial Analysts™. Federick trained to provide financial information and assistance to include evaluating the tax implications of dividing property and the settlement options for dividing pensions, marital property and awarding of child and spousal support. Due to an increase in divorce cases, the Institute trains professional financial planners, CPAs and attorneys to determine the financial needs and outcomes for couples after divorce. A growing number of Institute members are providing these services in communities throughout the United States.
As a financial advisor with Ameriprise Financial Services, Inc. Federick focuses on helping his clients plan their financial goals for a lifetime – through a personal long-term financial planning relationship.
At Ameriprise Financial, we have been helping people feel confident about their financial future for over 115 years. With outstanding asset management, advisory and insurance capabilities and a nationwide network of 10,000 financial advisors, we have the strength and expertise to serve the full range of individual and institutional investors' financial needs. For more information, visit Ameriprise or Travis R. Federick, Ameriprise Advisor.
Brokerage, investment and financial advisory services are made available through Ameriprise Financial Services, Inc. Member FINRA and SIPC. Some products and services may not be available in all jurisdictions or to all clients.
© 2013 Ameriprise Financial, Inc. All rights reserved.