Stuff We Like
Mar 19, 2013 10:55AM ● By tina
The Miss Wright shoe from Dallas-based The Offices of Angela Scott
Favorite Fun Finds
From food to fashions to anything fun, "Stuff We Like" showcases Southlake Style Staff favorites for our readers to enjoy.  If you would like to introduce us to your favorite "stuff" just drop us a line - editor@southlakestyle.com and if you want us to try your "stuff," we'll gladly accept your favorites at our office.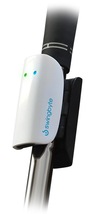 Swing Into Spring
Improve your golf swing and put club records to shame with this secret weapon. Attach the lightweight Swing Byte to your club and access realtime analytics of your swing's variables, like speed, acceleration, angle and static and dynamic loft and lie. Swing Byte uploads the data via Bluetooth to the cloud, where it's accessible via smartphone, tablet or computer. Swingbyte, $150
The Wright Step 
Fresh off the heels of a breakout year, award-winning bespoke shoe line, The Offices of Angela Scott, continues to demand attention with classic styles imbued with whimsy and edge like the Miss Wright shoe (above) in spring's hot color coral. The lovingly crafted shoes from this Dallas-based designer sport calfskin uppers and bamboo shanks ensuring true luxury through quality and lasting workmanship. The Offices of Angela Scott, $320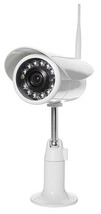 Safe and Sound
Enjoy true peace of mind knowing your home is safe and secure with the user-friendly Y-Cam Bullet. Built for outdoor use with no need to be connected to a computer, this device records snapshots of activity when its motion-sensor is activated. Through the company's easy-to-use web-based service, snapshots can be viewed from anywhere in the world. Featuring high-quality video, sound and nightvision capabilities, Y-Cam keeps watch while you're on the road. Y-Cam, $250-350.