Good Reads - April
Apr 10, 2013 11:29AM ● By tina
American Sniper
by Chris Kyle with Scott McEwen and Jim DeFelice
(Morrow/HarperCollins, $26.99)
#1 on The New York Times hardcover nonfiction best sellers list (3.10.13)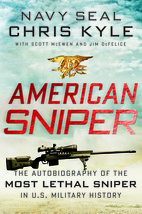 U.S. Navy SEAL Team 3 Chief and native Texan Chris Kyle served four combat tours in Operation Iraqi Freedom between 1999 and 2009. For his bravery in battle, Kyle was awarded two Silver Stars, five Bronze Stars with Valor, two Navy and Marine Corps Achievement Medals and one Navy and Marine Corps Commendation.
Kyle was recently laid to rest in Austin after being tragically shot and killed in Fort Worth. Before his untimely demise, his record spoke for itself — the most career sniper kills in United States military history.
After more than 150 confirmed kills, Iraqi insurgents feared Kyle so much they named him al-Shaitan (the devil) and placed a bounty on his head. Kyle earned legendary status among his fellow SEALs, Marines and Army soldiers, whom he protected with deadly accuracy from rooftops and stealth positions.
Gripping and unforgettable, Kyle's masterful account of his extraordinary battlefield experiences makes this one of the great war memoirs of all time. American Sniper also includes a moving first-person accounts from Chris Kyle's wife, Taya, who writes openly about the strains of war on their marriage and children, as well as on Chris.
Francona
By Terry Francona and Dan Shaughnessy
(Houghton Mifflin Harcourt, $28)
#7 on The New York Times hardcover nonfiction best sellers list (3.10.13)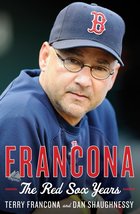 From 2004 to 2011, Terry Francona managed the Boston Red Sox, perhaps the most scrutinized team in all of sports. During that time, every home game was a sellout. Every play, call, word, gesture — on the field and off — was analyzed by thousands. And every decision was either genius or disastrous. In those eight years, the Red Sox transformed from a cursed franchise to one of the most successful and profitable in baseball history — only to fall back to last place as soon as Francona was gone. Now, in Francona: The Red Sox Years, the decorated manager opens up for the first time about his tenure in Boston, unspooling the narrative of how this world-class organization reached such incredible highs and dipped to equally incredible lows. Through it all, there was always baseball, that beautiful game of which Francona never lost sight.
The Sound of Broken Glass
Deborah Crombie
(Morrow/HarperCollins, $25.99)
#9 on The New York Times hardcover fiction best sellers list (3.10.13)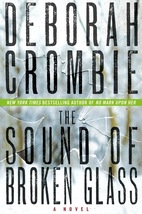 Scotland Yard detectives Duncan Kincaid and Gemma James are on the case in this captivating mystery that blends a murder from the past with a powerful danger in the present. 
When Detective Inspector James joins forces with Detective Inspector Melody Talbot to solve the murder of an esteemed barrister, their investigation leads them to realize that nothing is what it seems — with the crime they're investigating and their own lives. 
With an abundance of twists and turns and intertwining subplots, The Sound of Broken Glass by The New York Times bestselling author Deborah Crombie is an elaborate and engaging page-turner.