Another Dragon QB Enters the NFL
May 13, 2013 03:22PM ● By tina
Kyle Padron joins former Dragon QB alums Chase Daniel and Greg McElroy as he heads to the NFL.
By Linden Wilson, Assistant Editor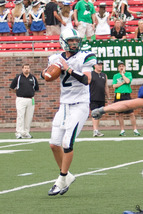 Following in the footsteps of former Carroll Dragon quarterbacks Chase Daniel and Greg McElroy, 22-year-old Kyle Padron entered the NFL last month, signing a free-agent contract with the Oakland Raiders. He declared himself eligible for the 2013 NFL Draft after deciding not to return to school at Eastern Washington, where he spent one semester after transferring from SMU during his junior year. As No.2 on the Carroll Dragons, Kyle was part of a long line of celebrated quarterbacks and is known for his blend of size, athletic ability and arm strength.
The 6'3", 221-pound player suffered a couple of rough injuries throughout both his high school and collegiate careers, including a broken hand at Carroll and a herniated disc at SMU, but he's also received numerous accolades for his talent on the field. Kyle was named the MVP of the Hawaii Bowl in 2008, when he led SMU to victory over Nevada after throwing for a school record 460 yards and two touchdowns. He started every game as a sophomore, earning honorable mention All-Conference USA honors, and he began his junior season on the 2011 Davey O'Brien National Quarterback Award and the Manning Award watch lists. Kyle was also an integral part of Eastern Washington's victory over Illinois State in the 2012 Football Championship Subdivision quarterfinals.
Kyle will attempt to permanently become part of a Raiders roster that already includes quarterbacks Matt Flynn, Terrelle Pryor and rookie Tyler Wilson. According to SB Nation, coaches and scouts like Kyle for his sound mechanics and footwork; he is currently a camp arm and will be auditioning for the NFL in the preseason.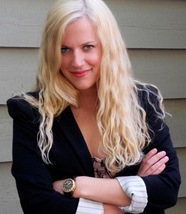 Linden Wilson, a San Antonio native, graduated from the University of Missouri's School of Journalism. Her work has appeared in San Antonio Magazine, Mpls.St.Paul Magazine, Steamboat Magazine and on MSN UK. She enjoys writing about lifestyle, culture and style, and sorry Dallas — she is a die-hard Spurs fan. Send Linden an email: linden@southlakestyle.com.
Former Dragon Kyle Padron discusses moving to the Oakland Raiders.