Farmers Agent Recognized for Excellence
Jun 20, 2013 02:45PM ● By tina
Local Farmers Insurance Agent to Attend "Championship" Conference

Submitted by Jerry Davies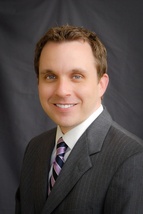 Kevin Hendricks has qualified as a "championship" agent by Farmers Insurance for his outstanding overall performance. As a part of this special recognition on Farmers' 85th year, Kevin will attend a championship conference in Chicago with other qualifying agents and district managers. The group will discuss new business strategies and key issues affecting customers and the insurance industry in their communities. 
"Kevin is among the best of the best at Farmers who have achieved a high sales volume for auto, home, life and business policies while maintaining high client retention and profitability," says Mhayse Samalya, president of the Farmers Brand. "Through his excellent customer service, Farmers continues to be his customers' first choice for their insurance needs. All of us at Farmers are proud of Hendricks commitment and service to his community."
Farmers Insurance Group of Companies is a leading U.S. insurer of automobiles, homes and small businesses and also provides a wide range of other insurance and financial services products. Farmers Insurance is proud to serve more than 10 million households with more than 20 million individual policies across all 50 states through the efforts of more than 50,000 exclusive and independent agents and nearly 24,000 employees.
Farmers is a trade name and may refer to Farmers Group, Inc. or the Farmers Exchanges, as the case may be. Farmers Group, Inc., a management and holding company, along with its subsidiaries, is wholly owned by the Zurich Insurance Group. The Farmers Exchanges are three reciprocal insurers (Farmers Insurance Exchange, Fire Insurance Exchange and Truck Insurance Exchange), including their subsidiaries and affiliates, owned by their policyholders, and managed by Farmers Group, Inc. and its subsidiaries. For more information visit Farmers Insurance.