Stuff We Like - August
Aug 15, 2013 09:46AM ● By tina
Favorite Fun Finds
From food to fashions to anything fun, "Stuff We Like" showcases Southlake Style Staff favorites for our readers to enjoy.  If you would like to introduce us to your favorite "stuff" just drop us a line - editor@southlakestyle.com and if you want us to try your "stuff," we'll gladly accept your favorites at our office.
All-Star Hot Dog Maker
For weekend lunches or after-school snacks, hot dogs are the go-to for plenty of kids. Sharper Image's All-Star hot dog maker offers a sleek look and the ability to cook four frozen hotdogs and toast requisite buns in 12 to 15 minutes — all with controls easy enough for kids to operate. We call this one a home-run for parents and children alike. $59.99, Sharper Image.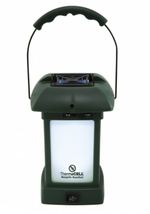 ThermaCell Patio Lantern
Summertime in Texas means any evening outdoors is out of the question — that's when mosquitoes are at their blood-sucking worst. You can trust ThermaCell's Patio Lantern to create a 15-foot-by-15-foot safe zone by releasing a mosquito repellent into the air. The replaceable mats offer four hours of protection each, and the butane cartridge necessary to heat them lasts for 12 hours. Add a sleek look with four AA-battery-powered LED lights, and you've got a welcome addition to any patio activity. $31.99, ThermaCell.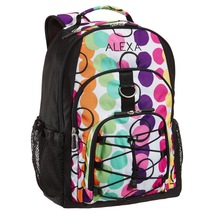 PB Teen Backpacks
With an unusual offering of designs and a sturdy framework to hold even the heaviest of textbooks, Pottery Barn Teen's lineup of backpacks is sure to please even the pickiest of future designers. We love the collection of designs and multiple styles of packs the interior design giant has to offer, from rolling bags to over-the-shoulder packs made for the kid who likes to tote everything. $45.50–$89.50, PB teen.