Dyslexia, Learning Delays and Tutoring
Oct 04, 2013 09:28AM ● By tina
Sponsored by Brain Balance Achievement Center

Sponsored by Brain Balance Achievement Center

Children diagnosed with dyslexia or learning delays or kids who have struggled academically from day one in kindergarten usually do well socially, can be great athletes and are generally well behaved. So what's the problem? The biggest problem these children face is often is a left-hemisphere delay where they process information more slowly and have difficulty synchronizing visual and auditory information. Because the left hemisphere is developing a tremendous amount from ages 4-6, a child can fall behind academically early on if their left hemisphere is lower in function. A parent sees their child laboring to read (or not interested in reading at all), having difficulty with phonics, unable to find their words easily when they are speaking and having trouble memorizing. The child has difficulty processing what he sees and what he hears simultaneously and so appears inattentive. This often leads to a diagnosis from professionals of ADD, or Learning Disabled. Parents of a child with a left-hemisphere delay often see a well-behaved child who excels in many areas (socially, athletically) but suffers academically. Naturally, the parent sees the logical solution as extra tutoring.
But this does not work well in a child who has an area of the brain that is functioning below his actual age level. The left hemisphere is so under-connected that it is unable to process that extra tutoring in a meaningful way. Bringing all the functions up in this area of the child's brain is necessary, and then tutoring can be helpful for addressing the gaps in learning that happened from the information he missed when he was under-connected. 
Think of it this way — you have a stone and you have a sponge. The stone represents an under-connected brain with areas of lower-than-age-level functions. The sponge represents a brain where all areas are functioning at a child's actual age level. You also have a pitcher of water that represents all that extra tutoring. You can pour water on the stone all day long, and it won't absorb a single drop. See where we're going with this? You first need to turn the stone into a sponge, and then the extra tutoring can be absorbed and processed. That's what we do at Brain Balance: We turn stones into sponges. 
The Brain Balance program addresses the fundamental problems and disorders, drug-free. At the core of these disorders is desynchronized processing speed or an imbalance between the two hemispheres of the brain resulting in a functional disconnection. The faulty communication creates the complexity of disorders that affect every functional system in the body.
Call 817-416-9828 to find out about the three-hour Brain Balance assessment and what information it will provide you.  
About Brain Balance Achievement Centers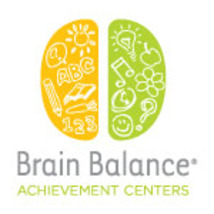 Since 2006, Brain Balance Achievement Centers has helped thousands of children, ages of 4 to 17, reach their, academic, social and behavioral potential through its drug-free, whole-child approach.  The Brain Balance Program® utilizes sensory motor exercises, neuro-academic work and nutritional guidance to address the root cause of many learning and behavioral issues. Today, there are over 55 Brain Balance Achievement Centers nationwide.  For more information, visit Brain Balance.