Tastemakers
Mar 28, 2014 08:46AM ● By Anonymous
Photo courtesy of Bludoor Studios.
April 2014
By Linden Wilson
8 community members setting the standard for style & substance
What is a stylish person? The traditional definition of style is the manner in which a person does something — the way he or she dresses, talks, moves or fashions their hair. A stylish person is fashionable, yet also well-spoken, driven and humble. The eight people on the following pages are the very essence of what it means to be stylish. They are full of personality, hear and humor. Each has made a significant impact on the Northeast Tarrant County community, whether they own a successful business, manage a charity that puts smiles on children's faces or represent the finest in local music. They are the tastemakers of their respective industries. And whether they're dressed in T-shirts and jeans or luxurious couture, they always look good doing what they do best.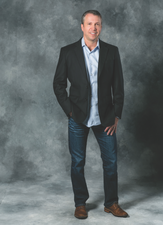 Bruce Schultz
With rich wood paneling, a pool table, chessboard and roomy lounge, The Boardroom Salon for Men feels more like a fantastic man cave than a hair salon — and owner Bruce Schultz designed it that way. Seeking an exit from the corporate world several years ago, Bruce decided to explore a new business model that offered a bit more creativity. After reading an article about men's grooming, he knew he had discovered the perfect concept. In 2004, The Boardroom opened its first location in Southlake Town Square.
"It's modeled after a cool 1920s country club, with the idea of an annual membership where you pay one price and come as often as you want, so you feel like it's your place," Bruce explains. "Come in, see your friends, really get to know our team, and have it be your escape from the hectic pace of daily life."
Several elements of the salon are a direct reflection of Bruce's business background, like its name ("Everyone in the business world aspires to go to the boardroom, whether it's to meet the CEO or close a deal," he says), as well as haircut and spa service packages named The Benchmark, The Executive, The CEO and The Chairman.
Today, The Boardroom has 14 salons across Texas, including Austin, San Antonio and throughout Dallas-Fort Worth. This year will also see the salon's first out-of-state locations in Nashville, Denver and Washington, D.C. When he's not busy expanding his successful franchise, Bruce says he still likes to dress the part.
"I like to wear jeans, a shirt and jacket — casual but professional. I always try to portray the image of what The Boardroom is about: looking great and feeling confident."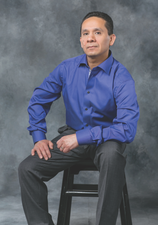 Carlos Arevalo
In the mid-1980s, Carlos Arevalo arrived in the United States from El Salvador and took his first job as a dishwasher at Number 1 Pearl Street Oyster Bar in Dallas. After years of expanding his culinary resume, he procured a sous chef position at Cool River Café in Las Colinas, under Bob Stephenson. The two became fast friends, working together 14 years before opting to open their own restaurant.
It took a while to find the perfect location, Carlos says, but come August of this year, FnG Eats will celebrate two years of business nestled in the heart of Keller Town Center. FnG's menu features dishes you would typically cook at home, with an upscale touch, and it changes seasonally. One of Carlos' favorites? The hickory grilled chicken and seven-cheese baked penne pasta, prepared with two different yet equally delicious sauces. FnG is also one of just three restaurants in the DFW Metroplex to own a cobra tower, used to chill spirits for mixing frozen drinks. The restaurant is extremely supportive of the Keller community and is involved with groups including the Keller Farmers Market, Keller Arts Foundation, Keller Parks and Recreation and more.
After living the fast-paced life in Dallas, Carlos moved to "calm, small-town" Keller, where he lives with his wife, 16-year-old daughter and 14-year-old son. He spends six days a week in his chef whites, but Carlos says his typical off-duty uniform is a pair of jeans and a sweatshirt.
"I like to be very comfortable," he says with a laugh. "My wife says I would look good in this or that, but I'm not a very fancy person."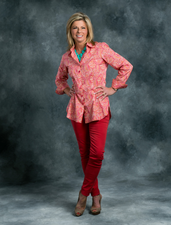 Carmen Evans
Houston native Carmen Evans moved to Nashville when she turned 30, but a change in her husband David's career brought her back to Texas in 2001. After settling into Southlake life, Carmen attended her first Art in the Square in 2002 and was addicted from the moment she arrived.
"I just knew I had to be a part of it," she says. "I joined the Southlake Women's Club, served on its board in various capacities and worked with Dorothy Wood on Art in the Square sponsorship from 2004 to 2006."
Carmen's resume doesn't end there: She eventually took over beer and wine and all other beverages from Larry and Paula Marshall. In 2008, she co-chaired Art in the Square with Barb Cohen. After taking a small departure from sponsorship, she resumed her sponsorship chair position in 2010 and has remained there ever since. Carmen has also served on the HEB hospital gala and the Baylor women's luncheon fundraiser. She's currently working with the Arts Council Northeast Triple Crown Affair, which will be held the weekend after Art in the Square.
While her philanthropic endeavors keep her schedule packed, Carmen still manages to find time to get away with her husband or her girlfriends. This past winter alone, she traveled to San Francisco, Austin, Maine and New Orleans — with one particular thing on her agenda.
"I like to do my shopping when I'm out of town," she says. "I can find clothes and accessories that people don't have here."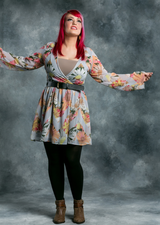 Kaela Sinclair
Indie rock, kind of funky but classy — that's how musician Kaela Sinclair describes her personal style, and it couldn't be more on point. The red-haired beauty (it's naturally brown, but after letting a friend experiment on it four years ago, she's grown it love it and continues to dye it herself) counts Nordstrom, Anthropologie and Urban Outfitters as her go-to shops. She also prefers to explore lesser-known boutiques in search of unique finds.
"From time to time, I try to go get something from a thrift shop or consignment — something that I normally couldn't afford, like a really cool coat," she says.
The Florida native, who graduated from the University of North Texas with a degree in jazz voice, is currently relishing the success of her debut album, Sun & Mirror, released this past October. The Fort Worth Star-Telegram dubbed it the best local album of 2013, and iTunes even chose to feature Kaela as a best new artist for a time.
She still lives in Denton, but Kaela spends much of her time in Southlake, where she teaches voice, piano, guitar, music theory and songwriting to young kids at Hall Music Productions. She's also performed gigs at music venues all around Dallas-Forth Worth, including Three Links, The Prophet Bar and Club Dada in Deep Ellum, Dan Silverleaf in Denton and Lola's in Fort Worth. Kaela will perform at this year's Art in the Square festival, where she's set to take the stage with another DFW artist and good friend, Jessie Frye.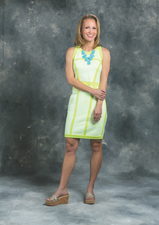 Dixie Davis
She might not consider herself a fashionable person, but Dixie Davis knows a thing or two about the sparkly, shiny things that light up little girls' eyes. The owner and CEO of Sweet and Sassy created the one-stop shop for salon and spa services serving preteen girls back in 2004 when the first location opened in Southlake Town Square. Now, the trendsetting retail shop can be found throughout Texas and in Pennsylvania, Ohio, New York, New Jersey, Missouri, Tennessee, Michigan, Georgia, Florida and Colorado. This month, Sweet and Sassy is opening a store in Brazil.
Dixie recalls coming up with the name Sweet and Sassy after discovering a similar store geared towards boys. "I thought sweet and sassy perfectly described everything that young girls are," she says. "It was difficult to convince Brian Stebbins and Frank Bliss of the store's concept, but now we're celebrating our 10-year anniversary this summer."
From haircuts and mani/pedis to ear piercings and makeover packages, the brainchild of Dixie Davis is the ultimate destination for girls' birthday parties or simply a fun weekend of sweet and sassy pampering.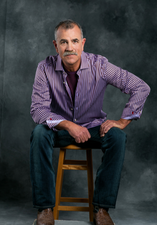 Alton Wells
 On Aug. 14, 1997, Southlake motorcycle policeman Alton Wells was  involved in an on-duty accident that severely broke his neck, back, clavicle and ribs. The trauma also pushed his sternum into his heart, rupturing the pericardial sac. CareFlighted to Texas Health Harries Methodist Hospital, Alton nearly died twice in the helicopter. Yet all of his physical injuries were nothing compared to the brain injury he suffered.
"The hardest part was cognitive rehab," Alton says. "With physical rehab, you can see that you are getting stronger. But for a while, I couldn't read, write or tell time. You could hold up a dime, and I would know it was a dime but couldn't say how much it was worth."
Doctors told Alton he'd never ride a motorcycle again. However, following a year of recovery, he was back on his beloved Harley. In the aftermath of his ordeal, Alton began thinking about what he could do to help others. After his close friend and fellow motorcycle officer, Robert, passed away from a brain tumor in August of 2007, Alton gathered with Southlake resident Kevin Howell, Keller officer Mike Norris and Dallas Stars Stanley Cup winner Craig Ludwig to found Spokes4Hope, a nonprofit dedicated to gifting bicycles to underprivileged children. The charity works closely with organizations throughout Northeast Tarrant County, including Keller Williams Realty, Gateway Church, Sam Pack Five-Star Ford, Texas Harley-Davidson in Bedford, Bank of the West, Frost Bank, Goodyear Tire and Blagg Tire and Service. Tri Dal offers Spokes4Hope trucking services, while Cabela's and Feed Store BBQ (Alton's favorite place to eat) have both offered their services for the charity's fundraising events.
"It's incredible to see the outreach people do," Alton says. "Children from advocacy centers who have been brought into the system have already been taken away from their home. They have nothing. From the police aspect, I'm looking at future choices that child might make. Bikes might not be a big thing to most people, but to a kid, it's a little bit of freedom."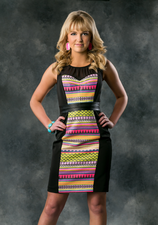 Holly Morgan 
Sixteen-year-old Holly Morgan has successfully placed higher in local and state scholarship pageants, having won the titles of Miss Ellis County, Miss Tarrant County and this year, Miss Southlake Teen. This June, she's set to compete for Miss Texas. However, the blond beauty didn't enter the pageant world for the glitz and the glam. When Holly was in sixth grade, two of her friends confided in her about being bulimic.
"It was scary to me because they were so young," she says. "That's when I really started thinking about creating a platform. Once I got involved with the Miss America organization, I developed BLING. It stands for body love in the new generation, and my goal is to help people understand that different people in different ways are unique."
Miss America promotes four different points: style, scholarship, success and service, which is Holly's personal favorite because she feels like the crown acts as a tool to go out and serve. She recently had the opportunity to speak about her platform at a women's conference.
"It was so incredible because all of the women came up to me afterward and told me how touched they were and how much my words meant to them," she says. "It just really inspired me to go out and serve more."
In addition to spreading the word about her mission, Holly aspires to receive an undergraduate education at Pepperdine University, followed by a business degree from Harvard. She even has an idea about what career path she'd like to pursue.
"Growing up, I've always been really interested in weddings. I'm very artsy, and I love details, so I would love to be a wedding and event coordinator."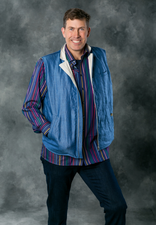 Mike Mills
Mike Mills and his wife, Sheri, grew up just south of Dallas in DeSoto, but after meeting at the Byron Nelson golf tournament in 1997 and getting married two years later, they selected Southlake as the place to call home.
"We were ready to have kids, so we picked Southlake because of the school system," Mike says. "We liked how, much like DeSoto, Southlake is a one-school town. Everyone feeds into the same place, and you get that sense of community."
Community is a big part of the couple's life. Last year, they chaired the GRACE Gala, and Sheri is currently running uncontested for the CISD school board. Mike, a current member of the Southlake Kiwanis Club, spends his days protecting families' valuable assets as president of Mike Mills Wealth Management.
Prior to his career, Mike served in the Air Force. In December of 1995, his life took a drastic turn. While in San Antonio, Mike was heading to Lackland Air Force Base on his motorcycle when he was involved in an accident.
"Any organ you need on the inside, I messed up, including my spleen, kidneys, gall bladder," he says. "I had a compound femur fracture, so I have a hole in my leg where it just popped out. The accident wiped out all my blood, so they basically had to refill my blood supply."
The day of his wreck, he weighed 220 pounds. After swelling post-skin grafts, the number rose to 330. When he finally left the hospital, he weighed in at just 160. Recovery took at least a full year, but although Mike lost his left arm, he didn't lose his sense of humor — or his sense of style.
"I'm a good ole Texan," he laughs. "I like wearing jeans, a jacket or blazer to dress an outfit up and my Ostrich skin boots."
Photos by Bludoor Studios
Makeup styling by Victoria Bradshaw, Corinthian Wellness Spa
Select clothing provided by Malouf's