It Could be Your Thyroid!
Oct 16, 2013 01:57PM ● By tina
Sponsored by Life's Medicine
Written by Dr. Isabel Lopez, M.D., P.A.
How many of you have been to your doctor absolutely convinced you are having symptoms consistent with an under active thyroid (thanks to your extensive Internet research)? You have fatigue, weight issues, difficulty concentrating, memory problems, thinning hair, dry skin and an indifference to life, among other symptoms. How could it not be your thyroid? You get your blood checked and your doctor tells you "it's not your thyroid — the number is within normal range." You leave there feeling completely hopeless. "I must just be getting old," you tell yourself. Well, guess what? It could definitely be your thyroid! What most primary care doctors do not realize is that the American Association of Clinical Endocrinologists (AACE) has narrowed the parameters of the normal range and now patients whose results looked normal before now are considered hypothyroid. Let me explain…
Stay with me here because it does get a little confusing (especially for those of you with have an under-treated thyroid). When we check patients for thyroid disease, we do not check the thyroid directly. We instead check the levels of a hormone called Thyroid Stimulating Hormone (TSH) that is produced by the pituitary gland in the brain. Your TSH stimulates your thyroid to make thyroid hormones. When the levels of your thyroid hormones are normal, your TSH will be normal or low. You feel good, energetic, keep your weight and cholesterol down easily and have great brain function because good levels of the thyroid hormones help you feel great and give you a sense of well-being. On the other hand, when your thyroid hormones are low, your TSH will be high. Your brain senses the low levels and increases TSH levels to try to stimulate your thyroid to make more thyroid hormones. 
So, when we diagnose patients with low thyroid, it is because the TSH result came back high. That range of normal use to be 0.5 to 5.3. You had to have a TSH above that to be considered low thyroid. In January 2002, the AACE narrowed those parameters to 0.3 to 3.0. If you had your thyroid checked before and your TSH was over 3.0, it would have been considered normal! (When in fact, by the new standard, you would be considered abnormal.) This is great news! However, the problem is that most primary care doctors are not aware of these new standards and the labs are still using the old parameters to flag abnormal labs. Oftentimes if the lab is not flagged abnormal, it is not looked at. For those of you already on thyroid replacement hormone, you might be able to up your medication. Say your TSH was 4.0 — you could get you medication increased.  Maximizing your thyroid medication (getting your TSH less than 3.0) will maximize your sense of well-being and make it easier for you to maintain a healthy weight. It is such a wonderful thing to diagnose and treat patients for a low thyroid; we see it all of the time at the clinic as most patients with a low thyroid also have weight issues. Not all patients with weight issues have a thyroid problem, but most patients with thyroid problems struggle with their weight. Whether we increase their current medication (because the TSH is above 3.0) or start them on it, they almost always feel so much better within 10 days. So now what do you do?
If you are feeling symptoms consistent with a low thyroid, whether you are already on thyroid medication or not, go see you primary doctor or come see me. Ask your doctor to check your thyroid and ask them to go to the AACE website where the new parameters for the normal range are outlined. Even better: Print it up yourself and bring it to them.  Remember that you are your own best advocate. Knowledge is power. Most doctors are so busy trying to keep their heads above water. Between seeing patients, referrals and dealing with insurance rejections, it leaves little time to keep up with reading. Help them help you. 
This is your life; now go get it! Take charge of your health, be proactive and start taking steps to feel better. Stop telling yourself you are just getting old. Nothing will change if you don't make changes. You can dream about it, think on it, study it and breathe it, but until you take action on it, you will never own it! 
About Life's Medicine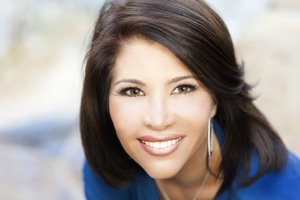 Dr. Isabel Lopez earned a BS in Biology from St. Mary's University in 1989 and her medical degree from Texas Health Science Center, San Antonio, in 1994.  After completing her residency at John Peter Smith Hospital in Fort Worth, she began her family practice career with Baylor Hospital, Irving.  While treating patients at her clinic, she developed a true passion for educating her patients on the importance of a healthy diet.  She has served as a medical director for a weight-loss clinic in Southlake and while there, was able to study the co-morbid conditions that can facilitate weight gain, prevent weight-loss and negatively affect the quality of life.
Now opening her own clinic Life's Medicine, she hopes to continue her passion for helping her patients live life to the fullest. Life's Medicine offers an integrated and holistic approach to diagnosing and treating high blood pressure, hypothyroidism, polycystic ovarian disease, insulin resistance, diabetes, depression, insomnia, decreased sex drive and other conditions. Dr. Lopez takes the human being and their concerns into account, collaborating with her patients in decisions to treat based not solely on lab results but on a variety of factors, at the core of which is how the patient actually feels. The mission and true passion at Life's Medicine is to improve the quality of life!