×
×
×
×
×
×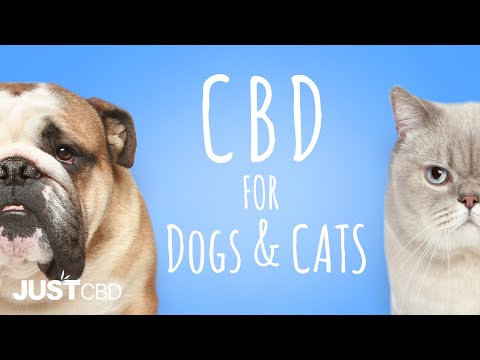 While it is always fun to celebrate our nation's independence throughout the Lone Star State, many of our beloved pets are scared of fireworks. The loud noises cause plenty of anxiety. Numerous dogs and cats shake and may even leave little puddles inside the house. Of course, an owner can always plan ahead to help their pets cope with loud noises. There are three smart and simple techniques, such as CBD for dogs and cats, that keep your furry loved ones in a calm state of mind.
CBD for Cats and Dogs
In the last couple of years, many men and women have been relying on the top CBD products for sale to keep the pets placid through everything from firecrackers to thunderstorms and loud parties. The right CBD treats keep them calm and cool. Better yet, it works the very first time it's used. That means you can sit back and watch Buddy wag his tail without worry, no matter how loud the Fourth of July fireworks get. Of course, you should only buy the best CBD oil for pets on the market. That means the CBD merchandise is completely natural, as well as laboratory tested and made in the United States.
Music for Dogs and Cats
While eating delicious treats is always fun, our pets can also keep serene with the right music. After all, cats and dogs hear much better than humans, as sounds are amplified in their ears. Rather than gangster rap or death metal, soothing tunes can be a wonderful tool for calming down anxious dogs and cats. Maybe Athena is shaking because she is scared of a thunderstorm, or perhaps Marley is uncomfortable with so many people now in the house all day every day. Music drowns out ultra-high and low frequencies. Some timeless Beethoven, pacifying jazz or even a Pink Floyd instrumental can distract and actually relax your four-legged family member. Pianos and horns tend to work well but try to avoid human voices whenever you pick music to keep your pet at ease.
Pet Grooming          
There is nothing wrong with occasionally spoiling your cat or dog. Go ahead and make an appointment for your little prince or princess to spend a few hours with a professional groomer. Pets enjoy a variety of services, including baths, haircuts and getting their ears cleaned. Shampoos, conditioners, rinses and being thoroughly brushed get rid of loose fur and dead skin. Getting their nails trimmed stops them from growing too long, which leads to unnecessary scratching. The groomers is also where your pets can get ahold of various remedies to prevent fleas and ticks. Best of all, Pooky and Precious never smell as good as they do when they're picked up after being pampered at the groomer. There is no reason not to spoil your treasured animal with a peaceful day at the groomer. That way, your dog or cat will feel completely relaxed, even when fireworks begin. Meanwhile, Just CBD Gummies are amazingly effective at putting an owner's mind and body at ease this Independence Day.
To learn more from the cannabis extraordinaire, check out David Baker on Facebook, LinkedIn, Twitter, Quora and reddit.